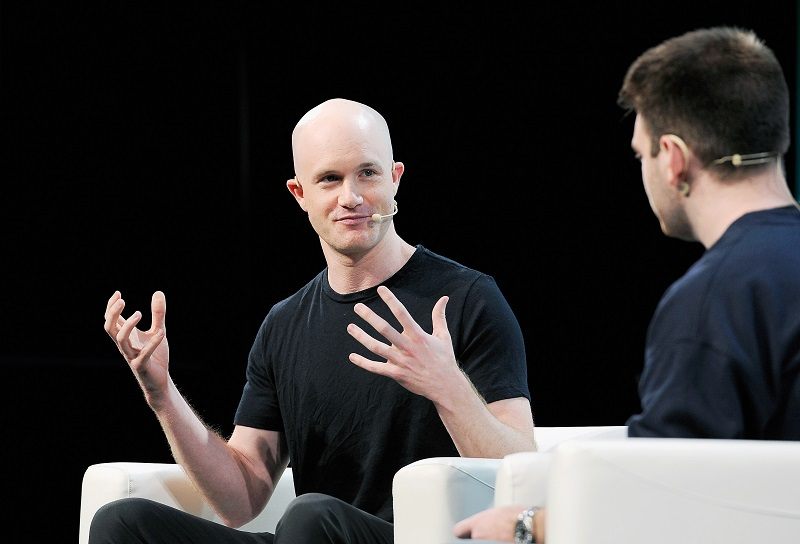 After a yearslong winter for digital currencies, it's spring fever for blockchain deals.
Venture capital investment in cryptocurrency and blockchain startups hit a record $3 billion in Q1 2021 across 239 deals, according to PitchBook data. The flurry of dealmaking showed once again how a bitcoin bull market can trigger a boom time for startup investment.
All that funding activity may just be a warmup to the season's climactic event: the watershed direct listing for Coinbase, which is poised to become one of Silicon Valley's most valuable companies when it starts trading on Wall Street next week.
Led by CEO Brian Armstrong, the cryptocurrency exchange operator reeled in an estimated $1.8 billion in revenue in the first quarter, blowing past last year's total of $1.14 billion. The number of monthly users hit 6.1 million in Q1 2021, more than double that of Q4 2020.
As Coinbase's financials illustrate, the fortunes of many cryptocurrency startups, especially exchanges, are tied to the performance of bitcoin. The currency's rise has proven remarkably durable, with recent prices hovering around $58,000.
The last spike in VC investment for cryptocurrency and blockchain startups came in 2018 and was concentrated in businesses for trading and mining digital coins.
In recent months, some of the largest deals went to startups that give institutions an entrance into the crypto gold rush.
Chainalysis, the developer of a compliance platform for banks and governments, in March doubled its valuation in less than six months to more than $2 billion. Crypto wallet provider Blockchain.com raised $300 million last month as it plots an expansion of its institutional offering. And Fireblocks, a cryptocurrency custody for large banks, raised its own mega-round, a $133 million Series C.
The sector also saw a major blank-check deal: eToro, a kind of social network for cryptocurrency trading, was valued at $10.4 billion in a reverse merger with Betsy Cohen's SPAC FinTech Acquisition Corp. V.
But as the industry has matured, new platforms have emerged that have little to do with bitcoin.
Dapper Labs raised a $350 million round to fund NBA Top Shot, a popular platform for digital sports collectibles. The company was reportedly valued at $2.5 billion, making it the ninth-most valuable startup in the sector, according to PitchBook data.
Dapper Labs' success has helped to vault non-fungible tokens, a form of digital collectibles, into the public consciousness. In recent months, references to NFTs have cropped up everywhere: SNL aired a music video about NFTs, Sotheby's and Christie's are hosting auctions for them, and celebrities from Tom Brady to Lindsay Lohan have joined the fray.
The largest rounds have drawn participation from leading private equity and hedge funds like Coatue Management, which led Dapper Labs' round, as well as Bain Capital, Tiger Global and partners of DST Global, which co-led BlockFi's $350 million round in March.
Crypto-focused investors have also thrived. Coinbase Ventures was among the most active investors, participating in 19 deals in Q1 2021, according to PitchBook data. Andreessen Horowitz, which closed its second crypto fund on $515 million last year, participated in five of the top 25 largest deals during the period, including Dapper Labs, digital asset bank Anchorage and spending rewards startup Eco.
Several mega-rounds went to startups selling financial services tied to blockchain technology and cryptocurrencies.
BlockFi plans to expand a product suite that already includes high-interest savings accounts and digital asset-backed loans. And TaxBit secured $100 million to fund growth of its tax compliance platform.
The proliferation of new categories shows that, while bitcoin remains a potent influence, blockchain startups are thinking bigger than cryptocurrency trading.
SIGN UP