For Fort Ross Ventures, a Silicon Valley firm with strong ties to Russia, the war in Ukraine casts a long shadow across its international portfolio and investor base.
Sberbank, the now-sanctioned top Russian bank, has long been a leading limited partner backing Fort Ross, dating back to its first fund in 2015. Sberbank, the country's largest and oldest financial institution, helped launch the firm in Menlo Park.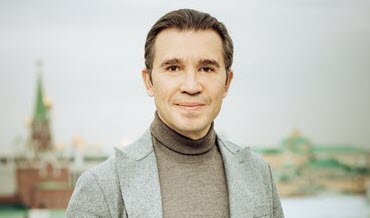 Since then, led by general partner Victor Orlovski, a former Sberbank CTO, Fort Ross has invested in more than 30 primarily mid- and late-stage startups based in the US, Europe and Israel, including eToro, Rescale and Clearcover.
Fort Ross Ventures is named after a Northern California outpost set up by Russian explorers in the 19th century.
The firm has marketed itself to portfolio companies as more than just a funding source, offering startups a go-to-market strategy in Russia and Eastern Europe and recruiting engineering talent from that region.
But as Russia faces growing worldwide condemnation of its assault on Ukraine, Fort Ross finds itself in a difficult position as a firm with deep ties in both the East and the West.
"Everything that is going on now touches us from a business and personal perspective," Orlovski said. "We have family members and friends in Ukraine, and we really worry a lot about what's going on there."
The challenge for Fort Ross isn't only that doing business inside two warring countries is impossible for the time being. It also faces a risk that further international sanctions could cut off its ability to call capital from its limited partners, which include many Russian-based high net worth individuals, in addition to Sberbank.
While Sberbank already has been sanctioned by the US and its allies, Orlovski said that to the best of the firm's knowledge and legal advice so far, Fort Ross can still call capital from the financial institution.
A little over 20% of the firm's current second $235 million fund was raised from Sberbank, but a new vehicle currently with fundraising in progress won't have any capital coming from the Russian bank, according to Orlovski.
"As of today, we haven't discovered any country any jurisdiction which imposes sanctions to one of our LPs," Orlovski said, referring to individuals. "We, fortunately, do not have money from Russian oligarchs."
He added that even if a few of Fort Ross' LPs do end up being sanctioned, it wouldn't be a big blow for the firm because it has an international, diversified LP base with capital coming from sources in the US, UK and the Middle East.
"Obviously we are not the only fund with Russian LPs. I don't want to name them, but I do know that many top-tier, very well branded VCs in the valley and also in Europe have Russian money," Orlovski said.
Fort Ross was founded shortly after Russia was hit with sanctions following its 2014 annexation of Crimea. The firm's limited partner agreement includes a clause detailing procedures for how to deal with any sanctioned LP.
None of the firm's portfolio companies are based in Russia, according to Orlovski.
However, some of the startups started in Russia but subsequently moved operations to Europe or the US. He declined to discuss specific cases, but one such company is Buyk, an ultrafast delivery provider that recently unveiled a partnership with Grubhub.
"We are going to be good corporate citizens with every startup," Orlovski said. "It is our mission to help and not to harm and that's what we will continue doing."