SoftBank Group's semiconductor unit, Arm Holdings, updated its initial public offering filing on Tuesday morning with the Securities and Exchange Commission that revealed it aims to raise up to $4.87 billion, a smaller amount than what was previously announced in August.
The amended F-1 filing with the SEC said UK-based chip designer Arm planned to offer 95.5 million American depositary shares between $47 and $51 each and apply to list its ADSs on the Nasdaq Global Select Market. Bloomberg said the revised deal would value Arm at the top of about $54.5 billion.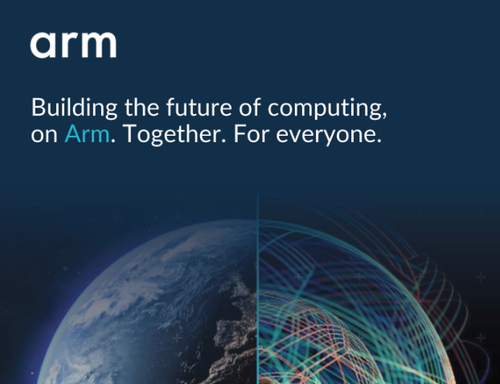 Ten of Arm's customers — including Advanced Micro Devices, Apple, Nvidia, Alphabet's Google, Intel, MediaTek, TSMC, Synopsys, and Cadence Design Systems — have all "indicated an interest in purchasing up to an aggregate of $735 million of the ADSs offered in this offering at the initial public offering price and on the same terms and conditions as the other purchasers in this offering," according to the filing.
Even at $4.87 billion, Arm's IPO could be the largest of the year, expected to surpass the $4.37 billion listing by Johnson & Johnson consumer health spinoff Kenvue Inc.
"Arm's listing could also break ground for IPOs by dozens of tech startups and other companies whose plans to go public in the US have been stuck in the mud during the deepest, longest listing trough since the financial crisis in 2009," Bloomberg said.
The amended filing also noted that SoftBank Group Corp. will own about 90% of Arm's shares after public offering. In 2016, SoftBank's Vision Fund purchased Arm for around $32 billion.
Financial Times said Arm's roadshow will begin in New York on Tuesday. Depending on how well received the roadshow goes, the company which is a crucial part of the semiconductor supply chain, especially in chip designing for smartphones — could raise even more money from investors, though some tailwinds include the push into semiconductor companies due to artificial intelligence, while headwinds with highest interest rates in two decades dent optimism for speculation.
Loading…