Fundraising by venture-capital (VC) firms plunged to a nine-year low in the fourth quarter as rising market volatility, geopolitical uncertainty, and higher inflation spooked investors, according to WSJ.
Preqin Ltd., a firm that tracks venture-fund data, released a new report that shows VCs raised a measly $20.6 billion in new funds in the fourth quarter. That was a whopping 65% decline compared with the quarter a year earlier and the lowest fourth-quarter amount since 2013.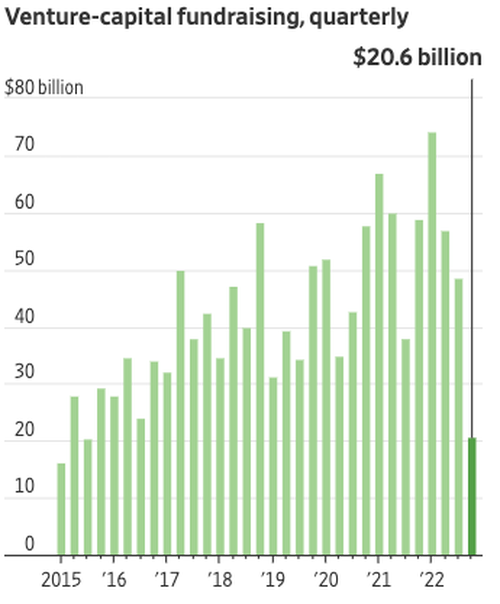 "The amount was also less than half the level raised in the preceding three months, the first time fundraising volumes decreased from the third to a fourth-quarter since 2009," WSJ noted.
Preqin data showed that fund backers, also known as limited partners (LPs), invested in 226 venture-capital funds in the fourth quarter, the smallest number since 2012. For some context, in the last three months of 2021, during the Covid mania, LPs invested in 620 funds.
Some of those backers include university endowments, pension funds, and family offices. Many of them plowed an enormous amount of capital into VCs during the past half-decade. But that all began to unravel late in the second half of 2022 as uncertainty plagued markets because of the Federal Reserve's aggressive interest rate hikes to combat high inflation.
The decline in VC fundraising coincides with a plunge in technology stocks.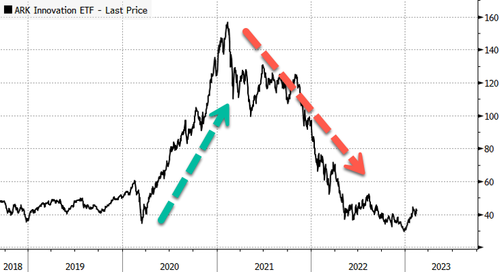 The funding environment in 2023 is much different from the mania phase that began in the second half of 2020.
Meanwhile, VC investments recorded the sharpest drop in more than two decades last year, surpassing the declines of the Dot-Com crash and financial crisis.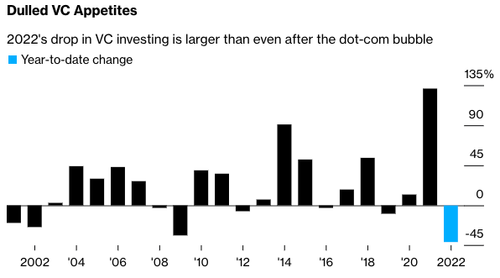 What's happening is a Fed-induced de-risking of the frothiest part of the market. Many LPs and VCs are on the sideline and waiting for an all-clear signal from the Fed regarding a shift in monetary policy. However, the latest communication from Fed members suggests interest rates will be held higher for longer, which might continue to roil the funding side of the market through 2023.
Loading…