SpaceX's powerful Falcon Heavy rocket will attempt to put two US military satellites into geosynchronous orbit on Saturday evening.
Weather for NASA's Kennedy Space Center in Florida is predicted to be favorable for this evening. Launch time is expected at 5:55 pm EST.
Looking forward to seeing Falcon Heavy fly tonight! Launch is schedule for 5:55 pm Eastern just after sunset. Should be spectacular! pic.twitter.com/bXLdKWaewG
— Michael Baylor (@nextspaceflight) January 14, 2023
The partially classified mission for the Space Force is called USSF-67. The rocket's payload is two military satellites that support communications and technology demonstration experiments.
The most recent Heavy launch was in early November. Its classified payload was for the Space Force. Today's launch will be the fifth Heavy launch, and three more are planned for the first half of 2023.
In addition to the Heavy launches, SpaceX's workhorse Falcon 9 rocket launched 60 times in 2022. A lot of attention has turned to SpaceX to help propel the American space race.
Weeks ago, CNBC reported SpaceX raised $750 million in a new round of funding that values the company at $137 billion.
SpaceX was just considered a possible option for astronauts leaving the International Space Station as their return to Earth could be jeopardized by the Russian Soyuz spacecraft that sprang a coolant leak.
* * *
Watch the launch live here: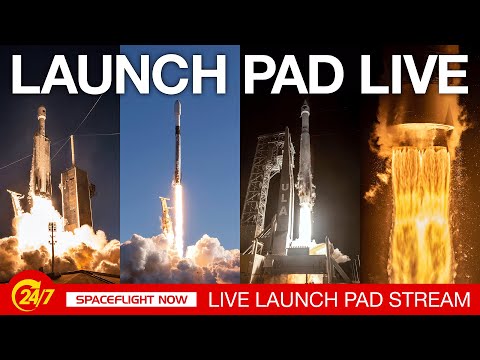 https://www.youtube.com/embed/i_8BZdKkrc8

---
Loading…