Bill Ackman's "The Simpsons"-inspired "blank check" investing vehicle, known as "Pershing Square Tontine Holdings", is set to raise between $3 billion and $4 billion during its upcoming IPO after Ackman increased the size of the offering by $1 billion.
The deal, which will be the largest-ever IPO by a special purpose vehicle, a legal entity created to fulfill a specific, narrow purpose, will go public by offering 200,000,000 units, each 'unit' including one share of common stock and 1/9th of one redeemable warrant, plus a warrant that comes with special restrictions, at a price of $20.
Typically, a tontine is an investing arrangement where buyers are paid an annuity until they die. As holders die, the annuity paid to everyone else grows, until the last surviving investor receives whatever is left in the pot. It experienced peak popularity in 18th and 19th-Century France.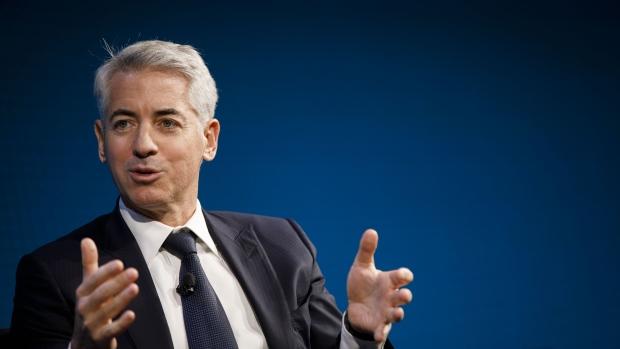 Ackman's fund won't function like a traditional tontine, but the Ackaman name has allowed him to offer 200 million units for $20 a piece.
As WSJ explained in a piece published on Monday, these "blank-check" companies are essentially big pools of cash that are listed on an exchange. Their sole purpose is typically to acquire a private company. Once that happens, the private firm essentially takes the 'blank check' firm's place on the exchange. The IPO market still hasn't recovered from last year's string of embarrassments (though several companies that debuted in the class of 2019 are now trading far above their offering levels), and the 'blank check' is a backdoor for companies looking to list, but don't feel confident about market conditions for an IPO. So, instead, they can work out a deal with somebody like Ackman, with the idea that he can use his credibility to raise more capital.
The fund hasn't stipulated what sector it's supposed to be targeting, though filings have stated that "mature, VC-backed unicorns" are an area of interest. The fund has also cited large IPO candidates, PE-backed companies in need of capital and private and family owned businesses worth more than $10 billion.
Deals like these have been on the rise lately as investors grow increasingly skittish of IPOs despite the market's recent comeback.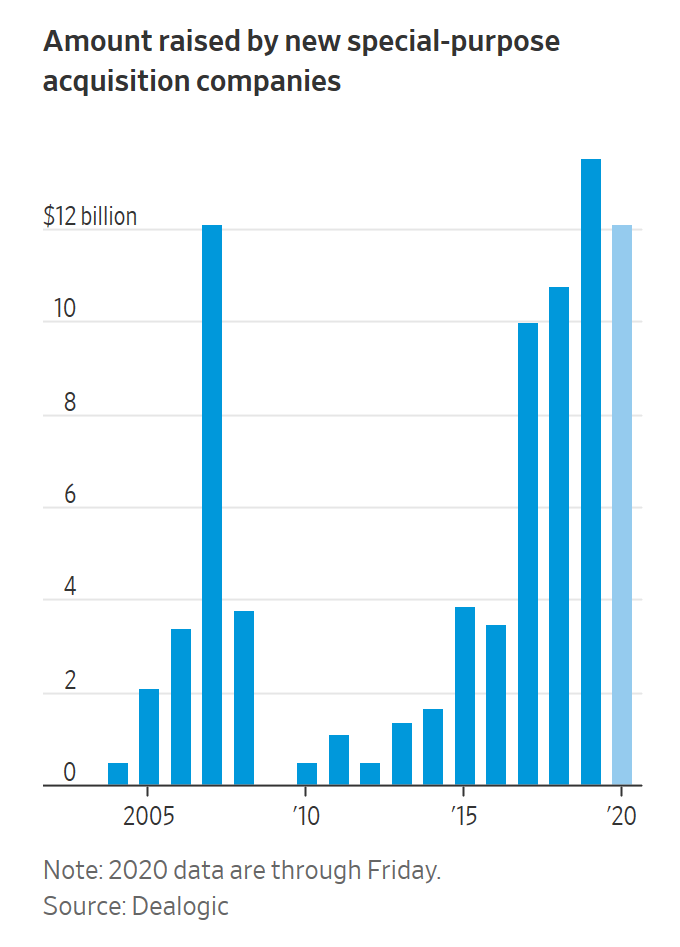 According to BBG, the fund could eventually raise as much as $7 billion with additional funds from other Ackman-controlled vehicles.
"We will have the largest amount of committed capital of any blank check company upon the completion of this offering," the company stated in the filing. Reuters reported on the initial confidential filing alerting the SEC to the deal earlier this month. 
As WSJ explained on July 13, it could eventually raise as much as $7 billion, including contributions of between $1 billion to $3 billion from funds associated with Pershing Square.
That's a risky proposition for an investor whose major wins have been huge, and whose failures have been disastrous. Though his lifetime earnings are still respectably in the green, Ackman has taken his share of "L"s, from investments in JC Penney, to Valeant to his infamous campaign against Herbalife, which he eventually abandoned.
While the esoteric nature of Ackman's new vehicle might, at first blush, seem only of interest to hard-core finance nerds, it's worth noting that the concept of a "tontine", the form that Ackman is using for this new vehicle, was made popular by one of the most popular episodes of "The Simpsons": "The Flying Hellfish".
SIGN UP